Talks are on the last Thursday of each month at 19:30 (No Talks are held in August and December). The price for Talks at the Fleet Air Arm Museum for 2022 is £6.00. Guests and non members are also very welcome. For Talks at the Fleet Air Arm Museum, entry is via the lower (wheelchair) access gate, which is to the left of the main entrance stairs. Latecomers should ring the bell at the left of the gate to gain admission.
We are working on establishing a live Zoom option for all Talks – watch this space for progress.
These are very popular events and we encourage you to purchase tickets beforehand to ensure entry. Entry is possible on the door of the night of the Talk but only if the maximum capacity has not been reached.  Pre-paid tickets are guarenteed entry. Tickets are available online via PayPal. Other payment options are available by BACS and Cheque, scroll to the bottom of this page to see options. Tickets may also be available from the Museum Ticket Box in due course, subject to Covid-19 restrictions opening hours. We are working on this option.
For further details on any of the monthly talks, please contact us.
Taming Eagles: Disarming the Luftwaffe, 1945-1948 with Chris Rogers
Thursday 27 January 2022 at 19.30
TO BUY TICKETS, PLEASE SCROLL TO THE BOTTOM OF THIS PAGE
In the closing months of World War 2, the RAF formed ten Air Disarmament Wings comprising 3,000 airmen to dismantle the Luftwaffe's aircraft, ordnance and equipment following the Allies' victory. This talk illuminates a little-known role within the service by focusing on one, No.8401 Wing, which covered Hamburg and the Baltic coast and thus the classified Erprobungsstelle or proving ground at Travemünde-Priwall, a district of Lübeck.
It specialised in developing seaplanes and flying boats for the Kriegsmarine and the Luftwaffe, including those of the noted shipbuilder Blohm & Voss such as the workhorse BV 138 Seedrache and the giant BV 222 Wiking. The base originated the complete operational doctrine for the Third Reich's first carrier air wing until that project was abandoned, and prototype land-based aircraft were also trialled there. Examples of types both rare and common were acquired by No.8401 Wing and taken back to England, where they were flown by test pilots including Alan Hards and Eric 'Winkle' Brown.
Oral testimony, historical and personal images and official reports build a picture of the challenges facing the men of No.8401 during this time as they seized advanced technology, facilitated the interrogation of scientists and managed thousands of refugees in a country under occupation yet still fatally unsafe. They faced passive and active resistance, and not only from their former enemy – Travemünde-Priwall was just a few dozen miles from the agreed line of Soviet control and, in due course, formed the northern tip of what became the Iron Curtain.
To buy tickets, please scroll to the bottom of this page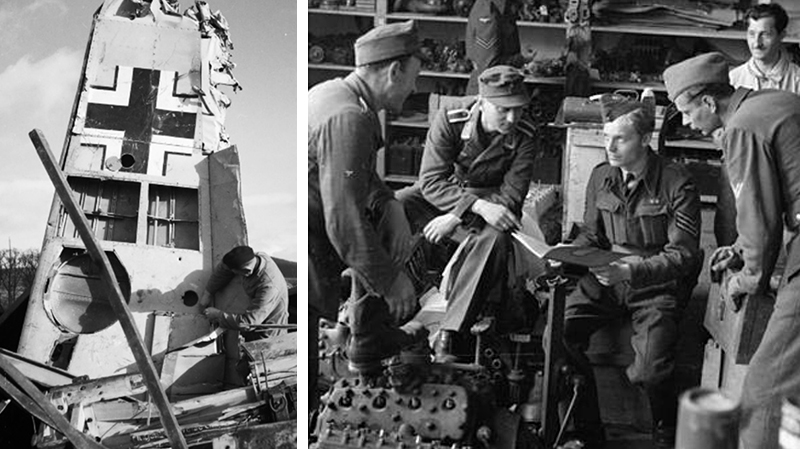 307 Squadron Project with Michael Parrott
Thursday 24 February 2022 at 19.30
307 Squadron Project is a British-Polish charitable organisation established to promote and research the role of the Polish 307 Squadron, known as the 'Lwow Eagle Owls'.
We are proud to honour this brave band of brothers. In the 21st century 307 Squadron Project are pleased to continue and further strengthen this international co-operation.
Between April 1941 and April 1943 307 Squadron was based at RAF Clyst Honiton, now Exeter Airport, defending the south-west of England from enemy night bombers.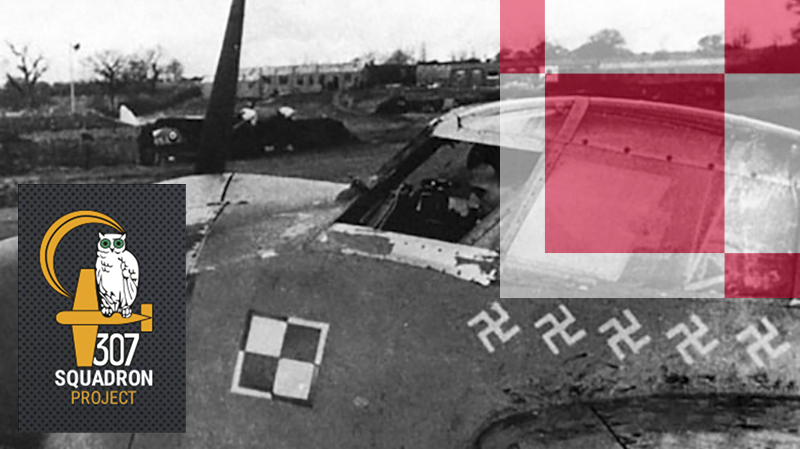 After TSR2, the Birth of Tornado with Grp Capt (Rtd) Jock Heron
Thursday 31 March 2022
After a tour at Nellis AFB, Nevada, Jock returned to the United Kingdom in 1967 to take up an appointment in the Ministry of Defence (MoD) Operational Requirements branch as a Squadron Leader staff officer on the MRCA (Tornado) project. Therefore, he is very well placed to speak on this hard worked and battle proven aircraft, the Tornado.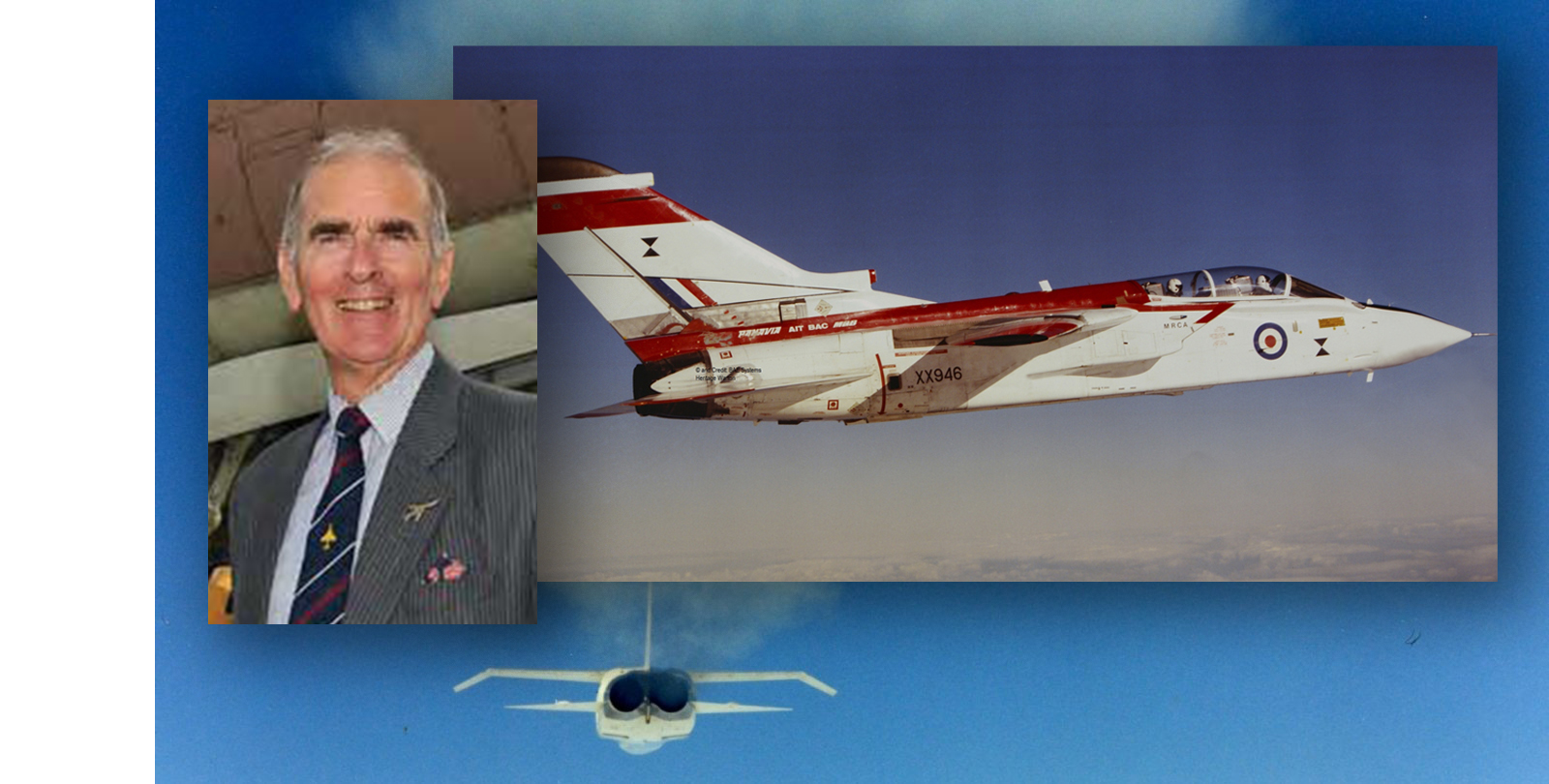 Specialist Squadrons – exceptional raids – changing the courses of war with Wing Cmdr (Rtd) Tony Davis
Thursday 28 April 2022
Our 'very own' Tony Davies has created a special presentation as the basis of his talk to the Society.  Many stories abound as to the bravery of the personnel of these specialist Squadrons and the inspiring tenacity in pressing home their attacks.  Tony will bring some of these to life in his own inimitable way.  Sometimes especially formed to carry out specific, highly dangerous and clandestine activities, Tony's research and the knowledge he imparts is always a delight to hear.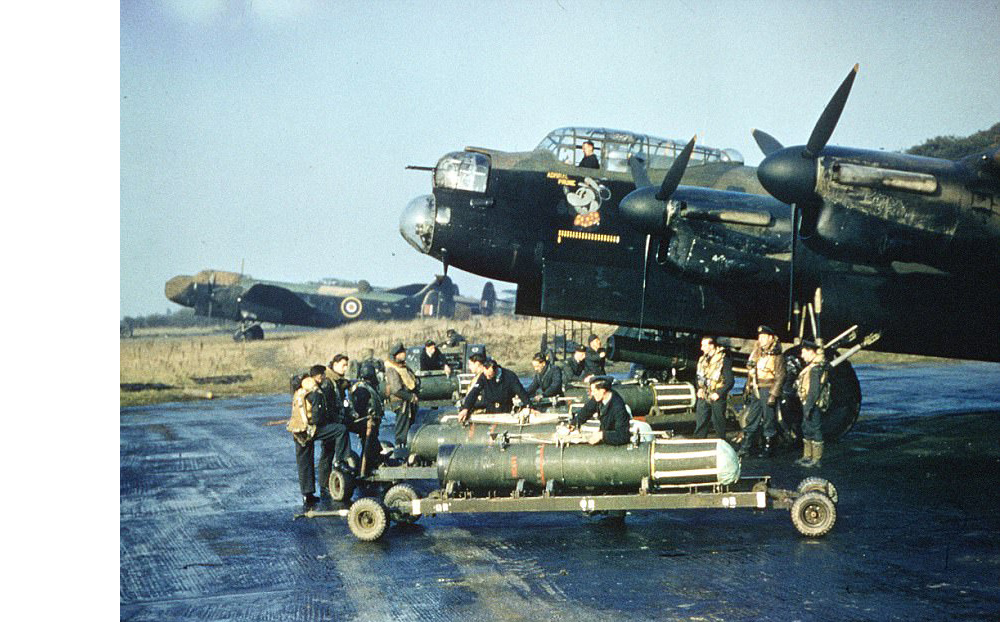 Rod Dean and the development of the North American P51 Mustang
Thursday 29 September 2022
Further details about Rod's talk to SoFFAAM on this very important aircraft of WWII will be published nearer the time.
The photo shows Rod piloting the late Spencer Flack's P-51D, N1051S Sunny VIII.
JANUARY 2022 TALK PAYMENT INFORMATION
PayPal
Taming Eagles: Disarming the Luftwaffe, 1945-1948 with Chris Rogers.
Click HERE to pay by PayPal.
Your name will be added to the live audience attendance list at the entrance to the auditorium.
We hope to offer a Zoom option for this Talk – please watch this space for updates on this.
BANK: Lloyds Bank plc. Sort Code: 30-99-98 Account No: 00857987
Please reference the payment with your Surname/January so we know which talk you are paying for.
Your name will be added to the live audience attendance list at the entrance to the auditorium.
Please send a cheque payable to SoFFAAM:
Membership Secretary, 22 Kings Yard, Bishops Lydeard, Taunton, Somerset TA4 3LE.
Please advise your payment is for the January Talk.
Your name will be added to the live audience attendance list at the entrance to the auditorium.
Once Zoom presentations have been re-instated, Zoom invites to those who have paid will be sent out by email just a few days before the presentation date. Please check your spam box if you think you have not received your invite.
In order to view a Zoom presentation, you need to have the application on your Computer, Tablet or Phone. You can download Zoom for free by clicking here.